Led Light Bar 6.5 Inch Spot BEAMCORN 144W 14400Lm Quad Row Waterproof Off Road Led Light Pods Driving Backup Lights for Boats Trucks Jeep ATV UTV UTE RZR Pickup Vehicles
Featured Products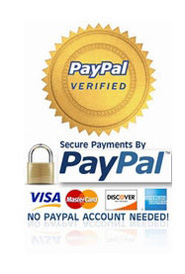 Product Details
Specification:
- LED Power: 144w (48pcs High Intensity LED lamp beads)
- Input Voltage: 10-30V DC (Fit 12V, 24V vehicles, Red line is positive, black line is negative)
- Optional Beam:spot light
- Color Temperature: 6000K
- Material: Diecast aluminum housing
- Dimensions: 6.5 inch
- Certifications: CE, FCC,IP68 and RoHS
- Waterproof: IP68 rate Waterproof, dustproof, quakeproof and anti-corrosive.
Wide Applications:
- Beamcorn 6.5 inch Led light bar works on off road cars, compatible with almost all Jeeps, 4x4, Cars,
Trucks,SUVs, ATVs, Raptor,RZR,Polaris,Boats, etc.
- Many indoor and outdoor uses: Garden Lighting, Backyard Lighting, Backup Light, Off Road Lighting,
Construction Lighting etc.
[Please use voltage transformer or converter to convert AC 110-120V to DC 12V for indoor use]
Package included:
- 1 x 6.5 inch led light bar
- 2 Years Warranty
Questions & Answers

Ask a question about this item to get a quick reponse.
Customers Who Viewed This Item Also Viewed