Led Light Bar Wiring Harness 12 AWG BEAMCORN 40A Switch Power Relay Fuse On-Off 10FT Length Universal for Off Road Lights Led Work Bar - 1 Lead
Featured Products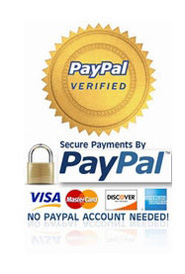 Product Details
Universal Application:
1. BEAMCORN universal 12AWG wiring harness is designed for Led light bars and up to 52" light bar.
2. Universal fitment to all vehicles or boats with a 9-30V power source.
3. 10 ft Length ( from relay to lights 10 ft , from switch to relay 10 ft)
4. The 10ft length help you mount your light bar to where you want.
Features:
1, High grade 40 amp power relay.
2, 30A blade fuse, max rated at 30A.
3, On/off switch with tape.
5, Easy to connect any light bars to its power source by taping into the battery directly.
How to wiring light bar?
1. Connect red+ wire from the fuse to battery +; connect black wire from the relay to battery -;
2. Connect the red+;black- wire from the relay to light bar(red/black correspond to the wire of lights bar) ;
3. Connect the red+/black- wire of the switch to battery or any place of your car system to get power for the switch;
4. Turn on on/off switch button to test the light bar.
PACKAGED INCLUDED:
1X 12AWG led bar wiring harness
2 Year Warranty
Transaction History
Transaction History
Transactions: 5
Questions & Answers

Ask a question about this item to get a quick reponse.
Customers Who Viewed This Item Also Viewed