7.5 inch 117W BEAMCORN Led Light Pods Spot Flood Combo Off Road Lights Backup Driving Lights For Trucks Jeep
Featured Products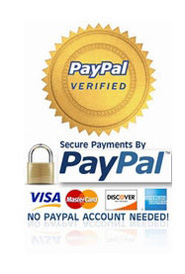 Product Details
Specification:
- Size:
2 x 7.5"Combo
- LED Power: 117W Each ( 39pcs x 3 watts High Intensity LED lamp beads)
- Input Voltage: 10-30V DC ( Fit 12V, 24V vehicles, Red line is positive, black line is negative.)
- Optional Beam: Combo light
- Color Temperature: 6000K
- Material: Diecast aluminum housing
- Dimensions:

7.5 inch
- Certifications: CE, FCC, IP68 and RoHS
- Perfect Waterproof Performance:

IP68 rate Waterproof

, dustproof, quakeproof and anti-corrosive.
Wide Applications:
- Beamcorn 7.5 inch Led light bars work on off road cars, compatible with almost all Jeeps, 4x4, Cars,
Trucks,SUVs, ATVs, Raptor,RZR,Polaris,Boats, etc.
- Many indoor and outdoor uses: Garden Lighting, Backyard Lighting, Backup Light, Off Road Lighting,
Construction Lighting etc.
[Please use voltage transformer or converter to convert AC 110-120V to DC 12V for indoor use]
Package included:
- 2 x 7.5 inch led light bar
- 2 Years Warranty


Questions & Answers

Ask a question about this item to get a quick reponse.
Customers Who Viewed This Item Also Viewed